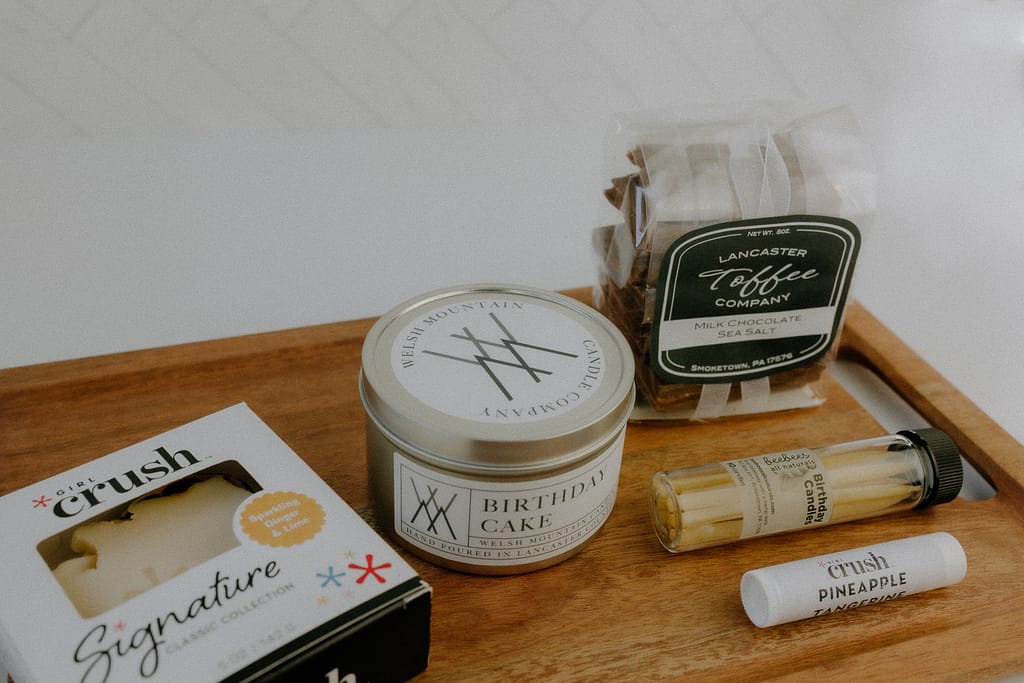 Send the gift of Lancaster in a box.

Curated gift boxes for yourself, friends, and family featuring local small businesses in Lancaster County.
Shop our prepacked curated gift boxes or drop us an email for custom boxes, corporate gift boxes, wedding gifts and favors.
LancGoods ~ Passionately local in Lancaster, Pennsylvania.
Let LancGoods create the perfect gift box for you.